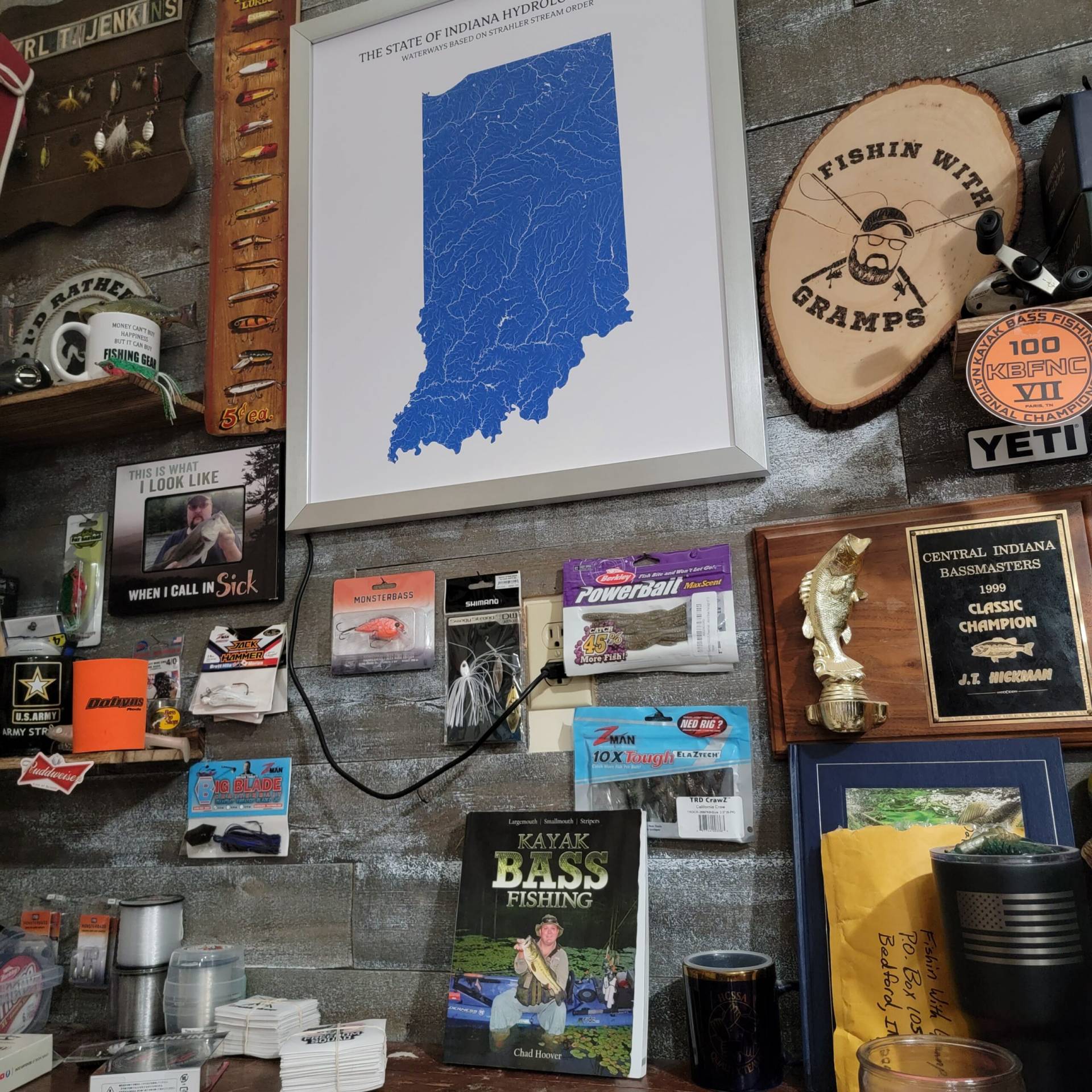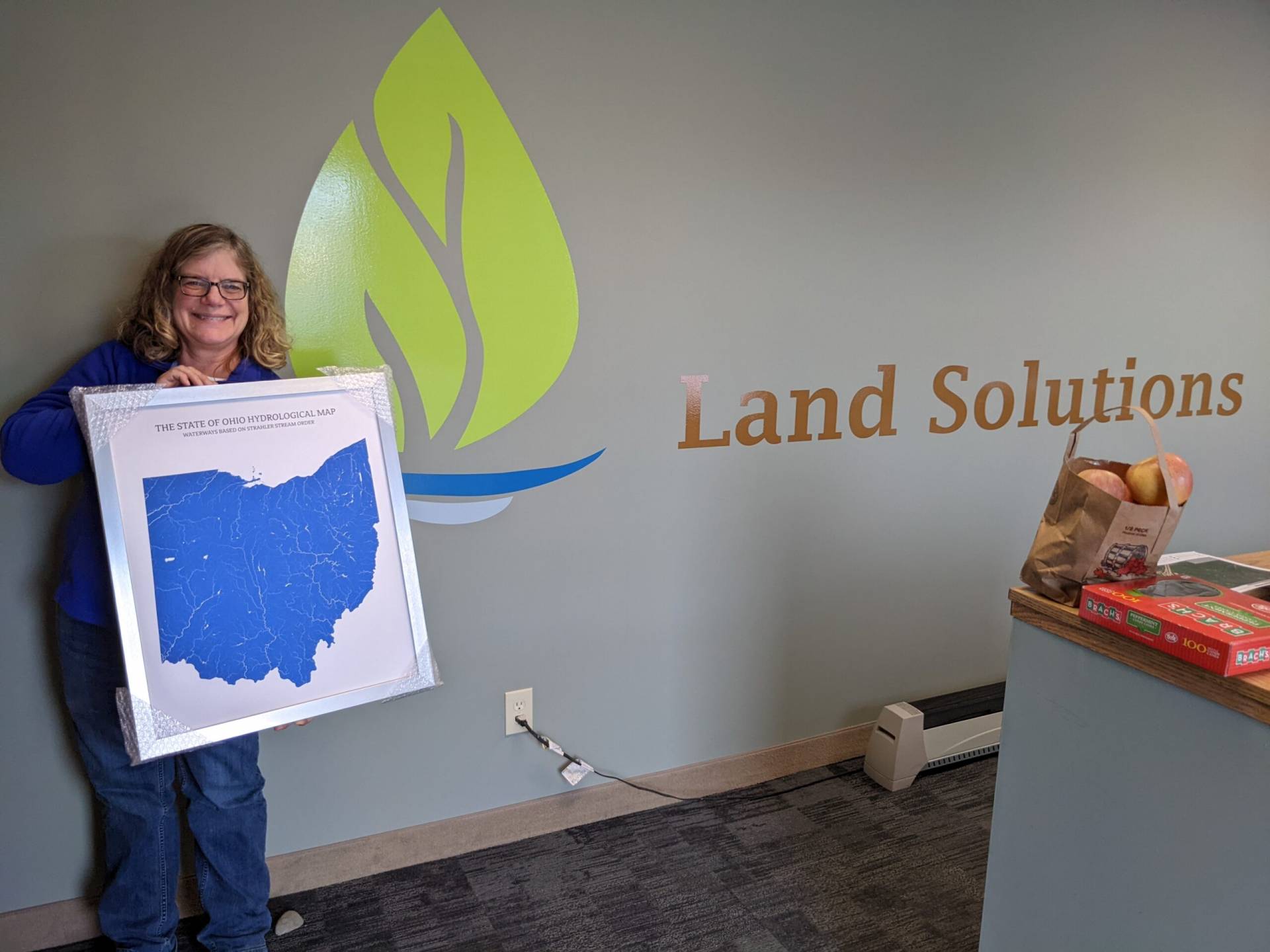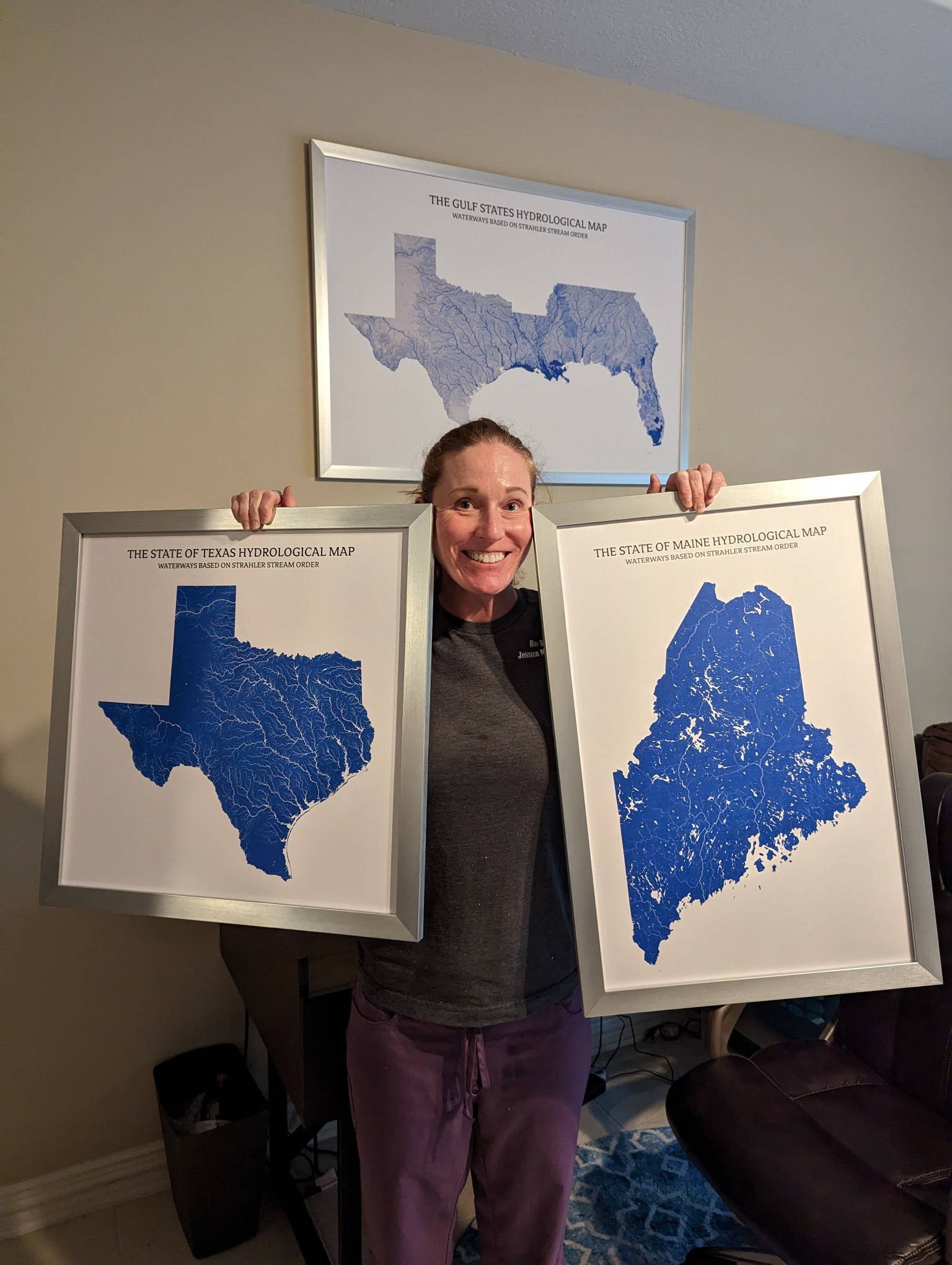 Image Slide 2
The Perfect & Unique Gift for Friends and Family

Image Slide 1
Elegant and Dramatic Works of Art

Image Slide 3
Framed Museum Quality Canvas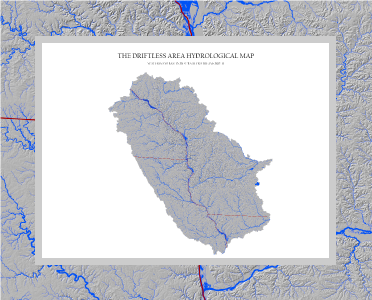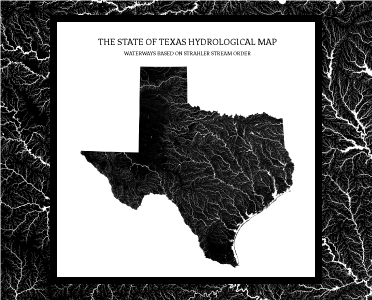 Maps of the United States
HYDROLOGY:
THE STUDY OF WATER
Hydrology is a branch of science dedicated to studying the properties of Earth's water, especially in regards to its movement across land. These careful studies of rivers and watersheds grant deep insights into the environment and resources of our planet. Our maps are designed to reflect these studies as accurately as possible while also emphasizing the intricate beauty
of these natural waterways.




World-Class Map Making Process
ACCURACY AND ART
Our US River Maps Hydrology Collections are the most accurate Hydrology maps available on the market. We've designed them to fit any home or office and they make excellent gifts providing joyful conversations of memories shared or new discoveries yet planned. Collection Offerings include: The Continental United States and all 50 states as well as the 18 Watersheds within the United States. We print on Canvas, Not Paper using museum-quality archival black or blue ultraviolet inks are guaranteed to last 100 years, mounted and framed in black or silver frames that are shipped ready to hang. Please notice we do not print our logo on your selection respecting the true nature of Art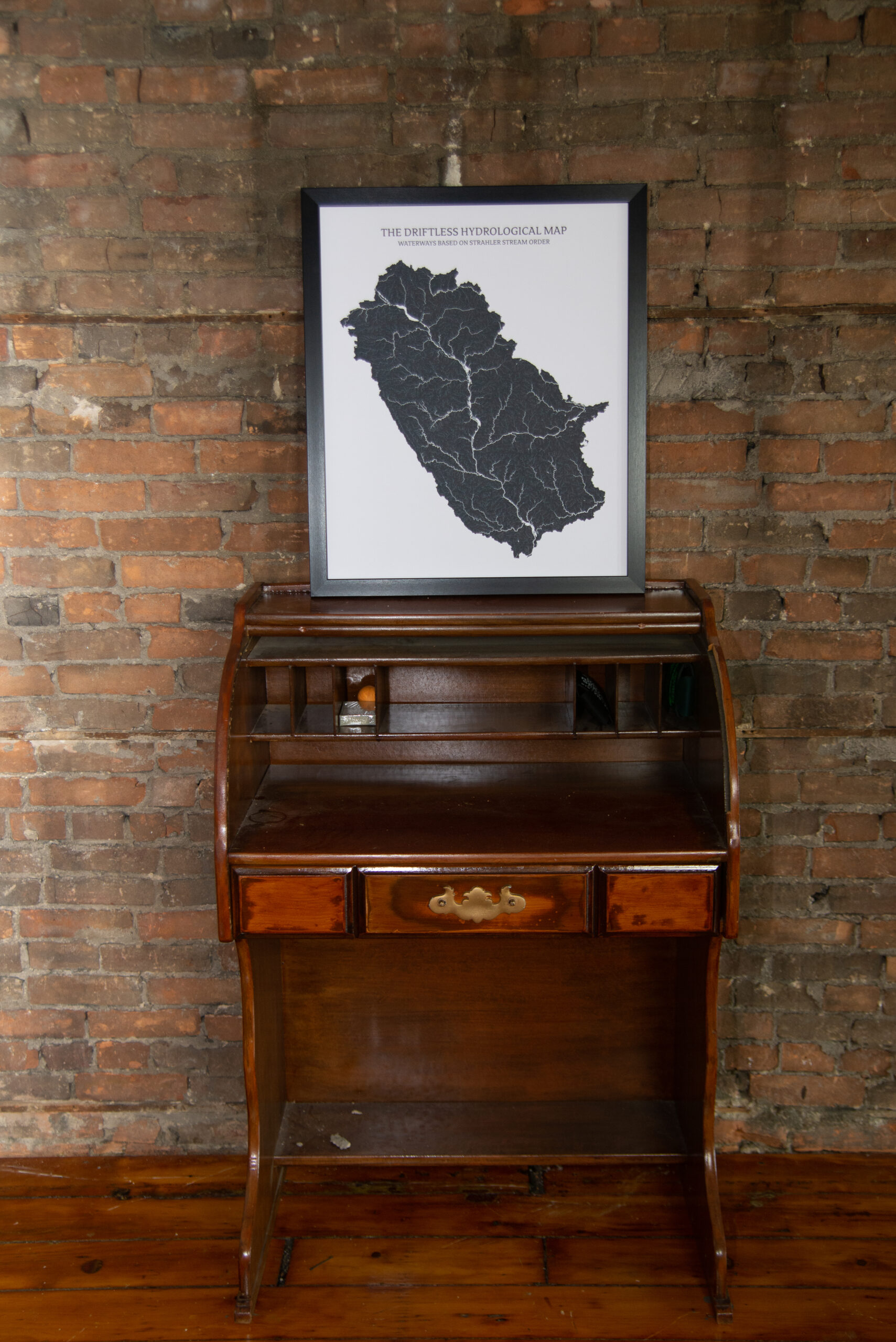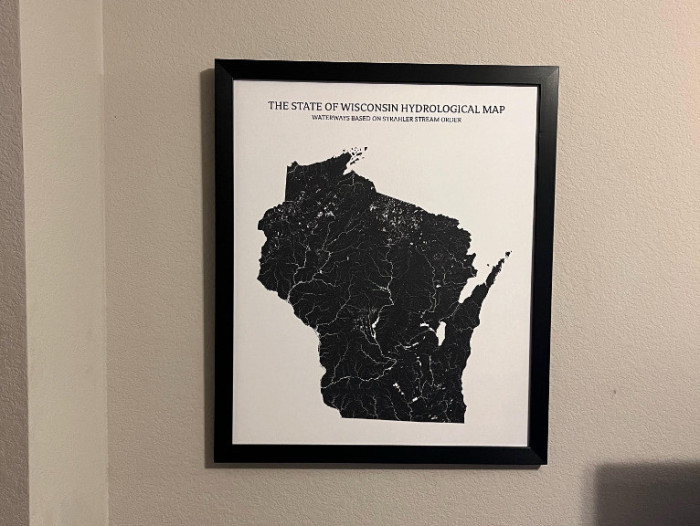 HIGHLY RECOMMEND
I recently purchased the Wisconsin River Map framed Artwork.
I'm truly impressed with the detail and style of this piece. I have
it hanging in my living room and have received multiple
compliments from visitors. This would look great in any home,
garage, office, or recreational space. I highly recommend this
to anyone who is looking for a great piece of artwork!
JON NUGENT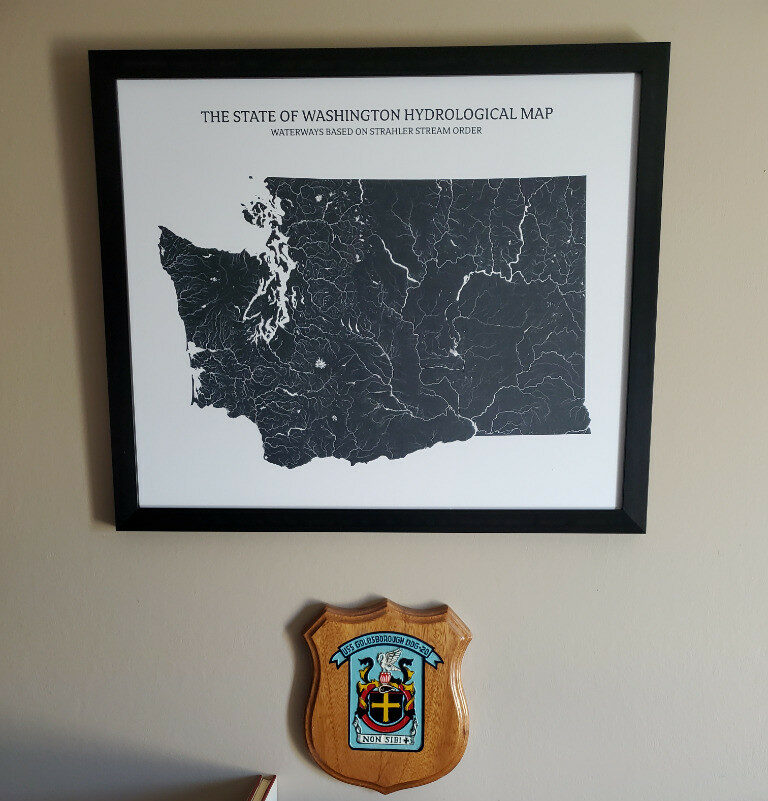 THANK YOU
I thoroughly enjoy the Washington State hydrological map! It
hangs in my study above my collection of outdoor related
books and gear. I am continually glancing through all the
waterways and reminiscing past adventures while living in
Washington State. It places me in a mindset of being there,
and makes me want to get back out to adventure the Pacific
Northwest again. Thank you so much for creating…
PAUL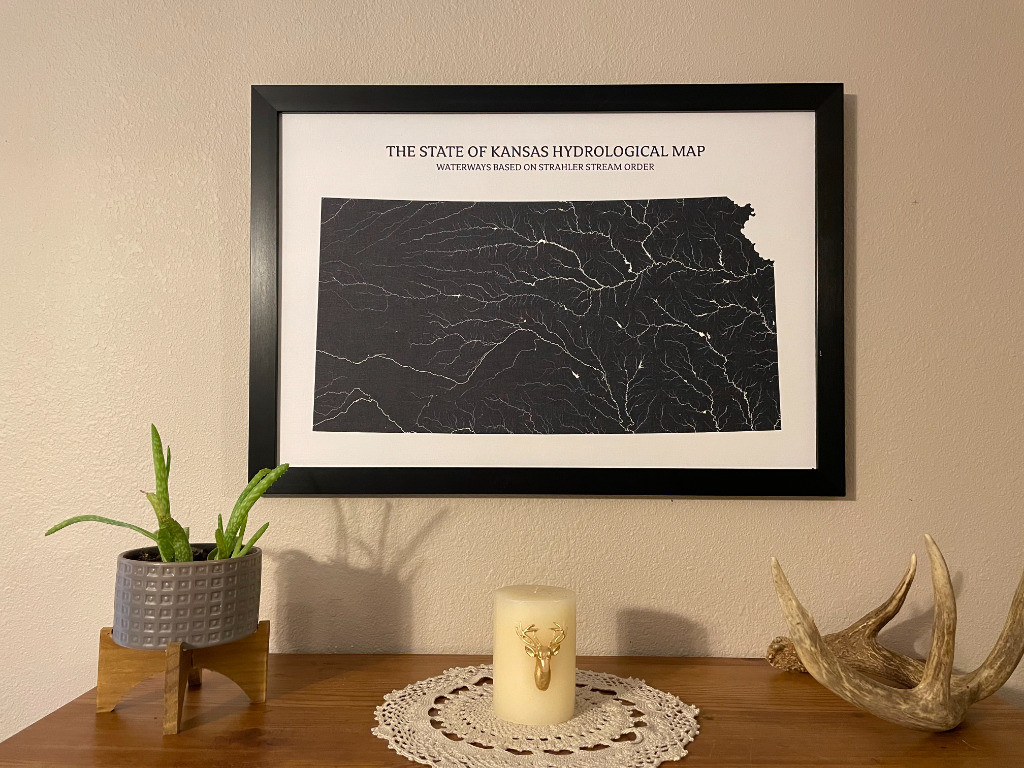 SPECIAL GIFT
I received this artwork as a gift from my father-in-law. It was
packaged with care and arrived in excellent condition. I am
impressed with the print quality, canvas and frame. I am not an
art fan per say, but this is unique and since I grew up fishing
most lakes and rivers in NW Kansas, this has special meaning
to me. This type of artwork definitely makes for a special gift.
JARED NEWELL