About
It was a day I'll never forget.
There I was standing in the middle of a camping supply store picking up supplies for a trip I was about to make when I saw a hydrology map hanging on the wall that reminded me of all the exciting days of discovery in my youth as I traveled the creeks on the farmland where I grew up.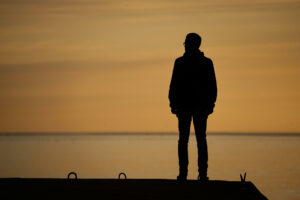 Upon asking the clerk where I could find those maps to purchase I was told they were not for sale, they were only "for show".
Not wanting to be stumped, I decided to investigate where I could find one. After making that purchase I realized just how inaccurate and grossly overstated some areas were and wanted something accurate.
Little did I know that would be the beginning of a year and a half journey to put together the most accurate and complete layered hydrology map available.
Using the most current data and processes available through the USGS website and working with engineers, cartographers and designers from America to Germany we have at last completed the journey and have made US River Maps available for your enjoyment.
Our custom-made canvas hydrology maps are framed and ready to hang on your wall for a lifetime.
US River Maps are a reflection of nature's original, a true piece of art to be enjoyed with family or friends. You'll recount fond memories of journeys past and anticipate those yet traveled… we offer the United States and all 50 states individually.
Thank you,
Jeff, Founder of US River Maps